About MKD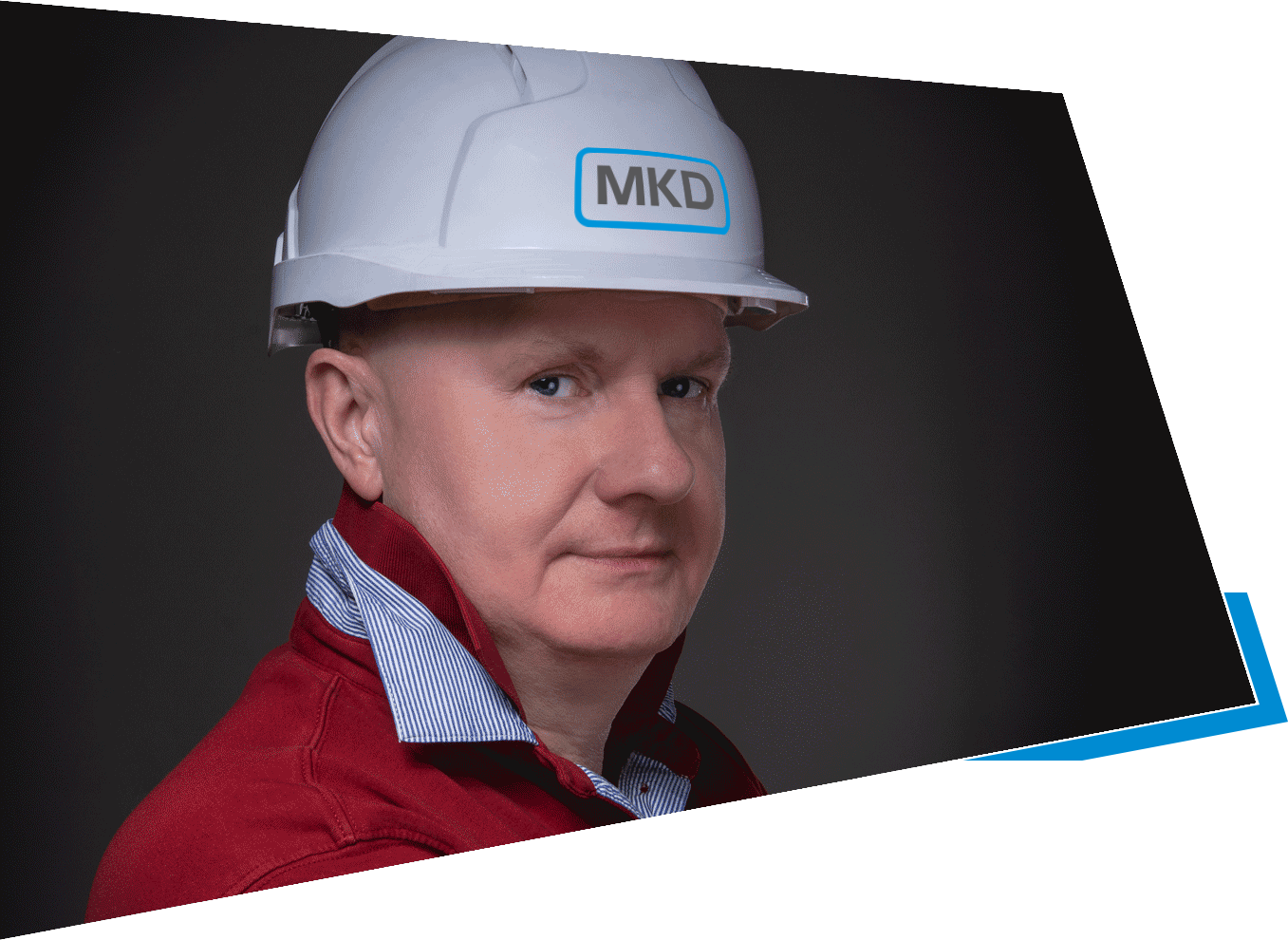 MKD Marek Kareta-Dmochowski is a private company operating on the Polish construction market since 1994. Its scope of operation is investment process management.

MKD handles the entirety of issues related to investments:


investment management in the project creation stage
investment management in the project creation stage
construction coordination
supervision of construction works and their clearance
obtaining a structure occupancy permit and completion inspection.


Our company's personnel gained professional experience through long-term practice in realization of investments within the entire country:


industrial facilities
shopping malls
roads and Bridges
water treatment plants
sewage treatment plants
underground technical infrastructure
public buildings.


The following companies were our clients, among others:


Municipality and municipal offices: Zgorzelec, Wiązów, Grodków, Oława, Wrocław (Fontanna Multimedialna), Strzegom, Bolesławiec, Lyski, Siechnice
Strzelin Poviat Road Authority


We guarantee strict following of design intents, provisions of construction law, technical norms, building conditions and construction and technology inspections and proper exacting of investment tasks. Our clients' – investors' – wishes are the determinants of our operation.

We possess all required construction clearances to manage and supervise construction works with no limits and in all specialties.

The company owner, Mr. Marek Kareta – Dmochowski possesses construction, sanitary, road and energy (heat, electric and gas) clearances and is a building consultant since 2002 as well as a court expert of the District Court of Wrocław within the scope of construction and sanitary engineering.

We invite you to cooperate with us.